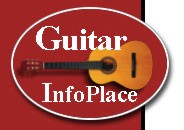 An invaluable software created by a musician who knows what musicians need to help you transcribe recorded music !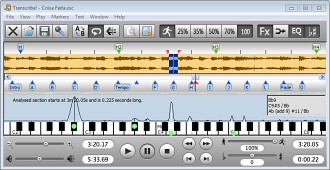 If you need to figure out a piece of music from a recording
... to learn it as recorded ?
... to write it down as a sheet music
Make your transcription job a lot quicker and easier
- slow the music down without changing its pitch
- analyze chords and see what notes are present.


For Free Download Test Drive Click Here


Available for all versions of Windows, Mac and Linux
——— MORE TOOLS FOR MUSIC TRANSCRIBERS ———
to help you in transcribing and learning those unpublished pieces of music.
Are you looking for a simpler alternative to playing an audio recording of a song over and over to pick out the notes and write them down?


Music recognition software Intelliscore will transcribe your WAVE, MP3, or CD file to a MIDI file...then, open the MIDI file your favorite sequencer or notation program (MidiNotate, Finale, Sibelius etc.)...
Play it... Notate it... Print it!



SPECIAL: Order the download version NOW and SAVE!
Click Here To Order It Now

Convert MIDI files to scores with MidiNotate Musician
Notation Musician turns any MIDI file into printable sheet music. Watch the notes and play along while following the notes on the screen. You control the tempo of the music and the volume of each instrument, while MidiNotate Musician turns the pages and even repeats practice loops for you. Practice your instrument while MidiNotate Musician provides the accompaniment.


Download Free Trial Here
or
Buy It Now

Focus on Making Music with Notation Composer
Easily create or arrange your own music. Produce accurate, customized notation, and create music that sounds great. Listen to your composition while you follow the notes on your screen, then edit the notation and the sound of the music. Notation Composer is the perfect tool for anyone who enjoys creating music.



Download Free Trial Here
or
Buy It Now
---




Sibelius First - Music Notation Software

Input notes via mouse, computer keyboard or MIDI keyboard/MIDI Guitar
Switch from guitar tab to notation and back again with ease
Scan in sheet music or open PDF files easily, then change the key with one click
Export an audio file of your score to burn a CD


Finale 2010

Powerful music-notation software with extensive note-entry options
Compose, arrange, notate, and print engraver-quality sheet music
SmartMusic support; 300+ Music Education Worksheets; Exercise Wizard
Time-saving tools; percussion notation; record or import audio files
VST/AU support and updated Aria Player; enhanced graphic support


Music Maker 15 ..is the easy to use solution music production software, perfect for composing music with remix tools, synthesizers and mixing effects. Create stunning songs, experimental beats, and exciting soundtracks!


Audio Cleaning Lab 15

Record & digitize - via the sound card
Cut & edit - cut, edit, add effects, etc.,
Optimize & restore - clipping, crackling vinyl, audio disturbances, noise, popping, and humming can be filtered out of every recording; you can also remedy volume fluctuations, recover lost overtones, correct the tempo, and optimize the frequency settings
Optimize all of your MP3s at once - automatically polish up your digital music archive
Freshen up video sound - optimizes the sound of your video recordings and removes the typical basic noise that nearly every camcorder produces